We're YOUR Experts in Current Market Challenges
Extensive Knowledge, Experience, Know-How: Bank Owned, Forclosures, Short Sales
You're in the Right Place!
These are unprecedented times that demand specialized knowledge and know-how in the different aspects of this market. We list and sell private, short sale and bank properties. We know what it takes to get an executed contract.
Whether you're buying or selling, feel free to contact us ~ we will be honored to assist you.
Gorgeous in Harrison Twp: $235,000
Blt '04, 1822 sqft, 3 bd, 3 bth, basement
CALL OUR OFFICE-- SALE PENDING

WASHINGTON TWP - BUILT 1999: $279,900

4 Bdrm - 2.2 Bth - 2354 sq ft - finished basement
AUBURN HILLS BEAUTY
Built 2014: 2250 sq ft , 3 Bdrms/3 Bath, Basement and 2 Car Garage

Several bank Owned Properties Coming to Market Soon




ARE YOU AT RISK OF LOSING YOUR HOME?

We will help you find the best options for you and your family

WE ARE CERTIFIED DISTRESS PROPERTY EXPERTS

Email: Anne@MIRealtyGroup.com
or CALL 586-275-2424 for a free consultation
~~~~~~~~~~~~~~~~~~~~~~~~~~~~~~~~~~~~~~~~~~~~~~~~~~
Buyers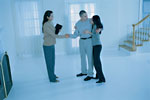 If you are thinking of purchasing in the next 6 months,
it is critical to start the pre-approval process now
so that if there is a problem getting approved,
there will be time to take the proper steps
to correct the problem.
Please contact us with questions.
We have a combined 25 years of knowledge that will help you through the whole process!
If you are looking for Experienced agents that KNOW what it takes to get an Executed Purchase Agreement in Today's Market, contact us today.
Sellers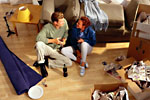 Please Note: There is a Shortage of Nice Private Owned Properties on the market. If you are thinking of selling for whatever reason, We have an AWESOME home marketing program that is Second to NONE !! Your property will be in TWO MLS systems - not just one. Your property WILL get the exposure it needs to sell, with a strong presence on the Internet.
We stay abreast of any new technologies available and aren't afraid to use them!
CALL US @ 586-275-2424 to Request a Free Market Analysis
We would be honored to give you more information about our services.
We guarantee that you will receive professional, ethical and confidential service and you will be kept fully informed every step of the way. Read more.
ARE YOU AT RISK OF LOSING YOUR HOME?
We will help you find the best options for you and your family
WE ARE CERTIFIED DISTRESS PROPERTY EXPERTS

Email: Anne@MIRealtyGroup.com
or CALL 586-275-2424 for a free consultation
~~~~~~~~~~~~~~~~~~~~~~~~~~~~~~~~~~~~~~~~~~~~~~~~~~
We have been working with short sales and forclosures
before anyone knew what those terms meant
We are Long Term Designated Agents of Realty Trac
Armada, Auburn Hills, Berkley, Beverly Hills, Birmingham, Bloomfield Hills, Bruce Twp, Center Line, Chesterfield Twp, Clinton Township, Eastpointe, Ferndale, Franklin, Fraser, Harrison Township, Hazel Park, Huntington Woods, Macomb, Madison Heights, Memphis, Mount Clemens, New Baltimore, New Haven, Oak Park, Oakland, Pleasant Ridge, Ray Twp, Richmond, Rochester, Rochester Hills, Romeo, Roseville, Royal Oak, Saint Clair Shores, Southfield, Sterling Heights, Troy, Utica, Warren, Washington, West Bloomfield
48005, 48007, 48009, 48012, 48015, 48021, 48025, 48026, 48030, 48034, 48035, 48036, 48037, 48038, 48041, 48042, 48043, 48044, 48045, 48046, 48047, 48048, 48050, 48051, 48062, 48065, 48066, 48067, 48068, 48069, 48070, 48071, 48072, 48073, 48075, 48076, 48080, 48081, 48082, 48083, 48084, 48085, 48086, 48088, 48089, 48090, 48091, 48092, 48093, 48094, 48095, 48096, 48098, 48099, 48220, 48237, 48301, 48302, 48303, 48304, 48306, 48306, 48307, 48308, 48309, 48310, 48311, 48312, 48313, 48314, 48315, 48316, 48317, 48318, 48321, 48322, 48323, 48324, 48325 48326, 48363